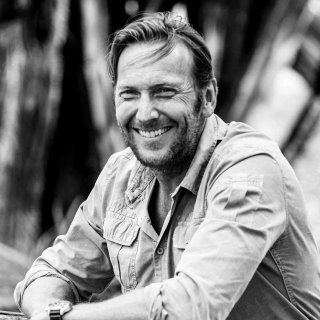 Team
|
2015 Speakers
Posted 25.10.15 by
Born on April 6, 1963 in Mannheim, Germany, Jochen Zeitz is Co-Founder and Co-Chair of The B Team, as well as Director of Kering and Chairman of the Board's sustainable development committee, having been the CEO of the Sport & Lifestyle division and Chief Sustainability Officer (CSO) of Kering since 2010. Prior to this, Zeitz served 18 years as Chairman and CEO at PUMA.
Studying in Germany, France, and the United States, Zeitz graduated from the European Business School in International Marketing and Finance. He began his professional career with Colgate-Palmolive in New York and Hamburg. Zeitz joined PUMA in 1990 and in 1993 was appointed Chairman and CEO becoming the youngest CEO in German history to head a public company at the age of 30. Zeitz then spearheaded the worldwide restructuring of PUMA, which was in financial difficulties at the time, and implemented a long-term development plan that saw PUMA's share price gain around 4000 percent in 13 years, from 8.6 Euros in his first year as CEO to an all time high of 350 Euros when the majority stake of the company was acquired by Kering in 2007. Zeitz managed to turn PUMA from a low priced, undesirable brand with less than 200 million Euros in sales into a desirable, premium 3 billion Euros company in 2011 and one of the top 3 brands in the sporting good industry, creating the sportlifestyle market by fusing sport, lifestyle and fashion as the first in the industry.
Zeitz is an individual who believes in contributing to the practical and transparent application to bring business into a new paradigm of corporate social and environmental sustainability. While CEO of PUMA, he launched a long-term sustainability program which aimed to reduce carbon, energy, water and waste by 25% by 2015 and he was the first to conceive and develop the first-ever Environmental Profit & Loss Account (E P&L) that puts a monetary value to a businesses use of ecosystem services across the entire supply chain. Zeitz published the PUMA E P&L in May 2011 to international recognition. Following his passion to embed sustainability across business practices, Zeitz was appointed Chief Sustainability Officer (CSO) at Kering (then PPR) alongside his role as CEO of Sport & Lifestyle and soon after launched PPR HOME, a new and holistic sustainability initiative across the global brands of the Group. After leaving his operational roles at PUMA and Kering to dedicate 100% of his time to sustainability and conservation efforts, Zeitz co-founded The B Team with Sir Richard Branson to help transform the future of business in 2012. Made up of international CEOs and respected business leaders, The B Team is providing a platform to advocate and implement viable and scalable solutions across business sectors. Zeitz also serves on the board of other not-for-profit organizations including JUST Capital and the Kering Foundation. Zeitz has been a member of the Board of Directors of Harley-Davidson since 2007 and has served as the Chair of Harley-Davidson's sustainability committee since its inception in 2011. He is also a Board member of Wilderness and Chair of its Sustainability Committee.
Zeitz believes in success through passion and he is a great aficionado of the African continent, its people and culture. In 2009 he became Honorary Warden of Kenya by the Kenya Wildlife Service. He speaks six foreign languages, including Swahili. In 2008 Zeitz founded the not-for-profit "Zeitz Foundation of Intercultural Ecosphere Safety" to support creative and innovative sustainable projects and solutions that balance conservation, community development, culture, and commerce (the "4Cs") in a quadruple bottom line approach, promoting an inclusive, holistic paradigm of conservation that enhances livelihoods and fosters intercultural dialogue while building sustainable businesses. The Zeitz Foundation's 'Long Run Initiative' includes: 'Long Run Supporters', organisations that share the Foundation's drive to support sustainable, ecologically and socially responsible projects around the world, and have demonstrated their commitment by signing the Long Run Charter; 'Long Run Alliance Members', institutions that directly manage or significantly influence the management of a natural area of conservation value with defined geographical boundaries that are committed to achieving sustainability through a holistic balance of the 4Cs; and 'Long Run Destinations' (Global Ecosphere Retreat Certified). Segera in Kenya is the HQ of the Zeitz Foundation and the founding member of the Long Run Destinations and Alliance. In 2013, Zeitz established the Zeitz Museum of Contemporary Art Africa (Zeitz MOCAA) in Cape Town to preserve and exhibit cutting edge contemporary art from Africa and its Diaspora. The Zeitz MOCAA will occupy the historic Grain Silo Complex at the V&A Waterfront re-designed by renowned architect Thomas Heatherwick. The R500-million redevelopment project, announced in November 2013 as a partnership between the V&A Waterfront and Jochen Zeitz, will retain and honour the historic fabric and soul of the building while transforming the interior into a unique, cutting-edge space to house Zeitz MOCAA. The museum will be open to the public in 2016 and currently exhibitions and selections from the Zeitz Collection are being presented at the Zeitz MOCAA Pavilion. Considered as one of the most extensive and representative collection of contemporary art from Africa, which includes artists such as Marlene Dumas, William Kentridge, Hank Willis Thomas, Chris Ofili, Isaac Julien, Julie Mehretu and Wangechi Mutu, to name a few, The Zeitz Collection has been gifted in perpetuity by Jochen Zeitz to this non-profit institution. The collection will be showcased as the permanent collection on two floors in the museum's 9,500m2 of custom-designed space spread over nine floors, of which 6,000 m2 will be dedicated exhibition space.
As a published author, Zeitz co-wrote "The Manager and The Monk" with Anselm Grün, a Benedictine monk and an internationally published and renowned author on spirituality. The book has been translated into 15 languages and covers essential topics in our world today such as: sustainability, the economy and prosperity, culture, values, success and responsibility. Zeitz recently published his second book "The Breakthrough Challenge: 10 Ways to Connect Today's Profits with Tomorrow's Bottom Line" with co-author John Elkington.
Zeitz has received numerous awards during his professional career, including "Entrepreneur of the Year", "Strategist of the Year" for three years in a row by the Financial Times, "Trendsetter of the Year" and "Best of European Business Award 2006". In 2010, the German Sustainability Foundation gave Zeitz an award for Germany's most sustainable future strategies. Zeitz received the 2012 German Image Award and was also named a Conde Nast Traveler "Visionaries" 2012 and one of Fast Company's "10 Most Important Players at the Rio +20 Conference". In 2004, the German Federal President awarded him with the Federal Cross of Merit of the Republic of Germany.