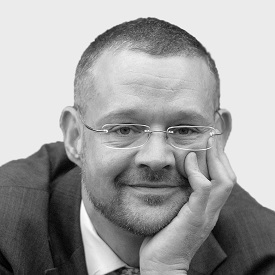 Richard Spencer
Head of Sustainability, ICAEW
Richard Spencer is Head of Sustainability at the Institute of Chartered Accountants in England and Wales (ICAEW). He joined ICAEW in 2005 in order to set up the sustainability practice within the Technical Strategy department. During this time Richard has led on the ICAEW's thought leadership and engagement programme in sustainability. He is a co-convenor of the Finance Innovation Lab that this year was named by the Observer and NESTA as one of the Top 50 of Britain's New Radicals. He has also recently helped established and led on the TEEB for Business Coalition.

Before joining ICAEW Richard worked as a strategy consultant in the Natural Resources division of Accenture. Prior to that he held a number of roles at N M Rothschild & Sons Ltd in the bank's treasury and natural resources project finance teams. Richard began his career at the Bank of England.

Richard holds degrees from the universities of Leeds and London. He is a Visiting Fellow of the Cass Business School, Senior Visiting Fellow at the University of Hull Business School and a Fellow of the Royal Society of Arts. He is a member of the FTSE4Good Policy Committee, the Climate Disclosure Standards Board Technical Working Group and the Fédération des Experts Comptables Européens (FEE) Sustainability Working Group.