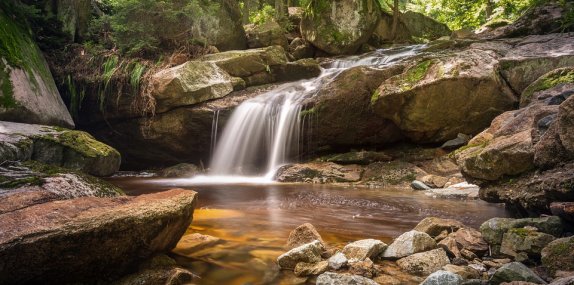 News & Blog
|
Blog
Posted 18.11.17 by Sophie Beckham
Water is essential to International Paper's manufacturing process. In fact, we could not make our products without it; however, we recognize that water's value goes far beyond its use in papermaking. We work deliberately to use water resources efficiently and to improve the quality of water discharged, since healthy watersheds are essential to people's lives, our planet and our performance. Our industry is water-intensive, yet International Paper returns approximately 95 percent of the water in our process back to the aquatic environment after treatment.
Maintaining healthy watersheds is central to our commitment to investing in the long-term sustainability of natural capital. In order to advance our thinking about water stewardship, we chose to explore application of Natural Capital Protocol. This standardized framework offers a comprehensive approach to identify, measure and value our impacts and dependencies on nature.
Our 2020 water goal is to build on regular facility water risk assessments by incorporating water stewardship efforts and local stakeholder engagement to address water-related issues. Attaching a value to water is an important next step toward integrated water stewardship at International Paper. We piloted the Natural Capital Protocol framework with focus on water valuation at a single facility, to assess the true cost and value of water as an input for strategic decision-making. The methodology was designed to seek values for various impacts and dependencies as they relate to International Paper and to local stakeholders. Our findings will help shape our approach to water risk management and stewardship efforts.
In advancing the 'business case' for sustainability, the Protocol gives us another tool in our toolbox to drive holistic decision making that takes into account environmental, social and economic factors. It also provides common language to engage our business leaders in discussions about the long-term sustainability of our renewable resource base.
Continued collaboration is critical to ensuring that natural capital is effectively embedded into core business decisions. The upcoming World Forum on Natural Capital provides an excellent opportunity for this. Thought leaders from various sectors will be there to focus on global problem solving and engage in discussions that can help shape future approaches. I'm looking forward to learning how others use tools and methodologies to support long term decision making.
I'll be speaking about the use of the Protocol at the World Forum on Natural Capital later this month in Edinburgh. I'm excited to share how it has helped us identify, measure and value water impact while increasing credibility and engagement among senior leaders. I hope that sharing International Paper's experience will spark dialogue and inspire others, and I'm looking forward to applying key takeaways from the discussion to make and even bigger impact.
Sophie Beckham is the Senior Manager of Natural Capital Stewardship at International Paper, where she where she manages a diverse array of initiatives aimed at improving International Paper's environmental footprint and promoting the long-term sustainability of natural capital. She will be participating in session A3 - 'The Protocol in practice' at the World Forum on the 27 November.