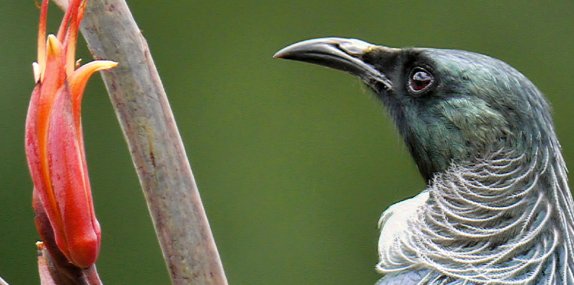 News & Blog
|
News
Posted 09.10.15
Photo: Sid Mosdell 2012
New Zealand's Sustainable Business Council (SBC) has signed a three year partnership with the Department of Conservation with the aim of getting more businesses to understand, manage and improve their impact on the natural world.
SBC Executive Director, Penny Nelson, who will be attending this year's World Forum on Natural Capital in Edinburgh, said many New Zealand businesses depend on the natural environment in some way but often don't understand how reliant they are on having healthy ecosystems.
The partnership will identify businesses with a potential impact on biodiversity and ecosystem services. SBC and the Department of Conservation will then work with them to understand their dependencies and how they can improve the environment overall.
"We're looking forward to working with DOC and drawing on their expertise in these two areas so that business is improving our natural environment. We then want those businesses asking for the same action from their own suppliers."
Lou Sanson, DOC's Director General, said: "We're delighted to be working with the Sustainable Business Council to build understanding of the value of our natural environment and its contribution to New Zealand's success story."
Following its work on ecosystem services, SBC will be representing the New Zealand business community at the World forum on Natural Capital in Edinburgh, Scotland in November.
Click here to register and join the international audience of business leaders, government representatives and environmental experts at the 2015 World Forum on Natural Capital.