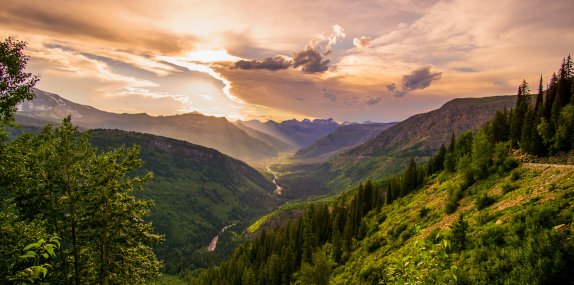 News & Blog
|
Blog
Posted 12.10.17 by Frank Hawkins
The future of humanity depends entirely on the planet remaining habitable. This means that the range of services and benefits that nature provides to humanity (not to mention the planet's other inhabitants), have essentially infinite value.
Nature's services include regulation of water flow, pollination, and the provision of food, fuel and fibre, as well as indirect support for tourism and spiritual inspiration, among many others. However, these life-sustaining environmental resources are being lost or degraded at an unsustainable rate. In order for nature to continue to provide them, we have to integrate them into our habitual economic framework.
The importance of investing in nature is therefore hard to overestimate. Unfortunately, though, current investment is woefully inadequate at around $50 billion per year, most of which comes from public finance. Between $300 and $400 billion per year is needed to invest in preserving and restoring ecosystems to support the services nature provides.
The amount of public finance available for conservation is unlikely to increase sufficiently to fill this gap, especially in the political climate prevailing in much of the developed world. At the same time, there is increasing interest in investment in conservation from private finance and there are large amounts of ready money available if the right recipe can be found.
The challenge is that there are still some major impediments to be overcome before private funds can flow to conservation. Institutional investors (banks, pension funds, insurance companies) do not like small and they do not like new. They prefer big and they like familiar (in other words, low-risk, with good returns, and sold by people they know and trust). Unfortunately, there are not a lot of "big and familiar" deals concerning conservation investment out there at the moment.
The Coalition is committed to developing investment blueprints for conservation projects in five priority sectors:
•
sustainable agriculture
•
green infrastructure for water
•
forest landscape restoration and conservation
Models for private investment in these sectors exist already, but they are expensive to launch and they do not address the urgency and scale needed to protect the vital ecosystem services at stake. The goals of CPIC are to standardise, replicate and aggregate these investment deals: standardise, so each deal can build on the success of the others; replicate, so there are lots of deals that generate the scale needed; and aggregate, so institutional investors are able to invest millions of dollars at a time in the way they usually do.
CPIC is producing these blueprints, which are essentially recipes for building investable deals, through multi-stakeholder working groups composed of conservation project developers, research institutions, financial intermediaries and institutional investors. Together, they are also working to identify sources of grants, impact investors and concessional capital that can provide the resources needed to pilot these new investment opportunities.
The blueprinting process provides elements of success from previous projects, components of business planning and checklists of essential enabling conditions, in addition to input from institutional investors to help get the deal across the finish line. Through the blueprinting process, the Coalition is committed to increasing the pipeline of investable projects over the coming years in order to help fill the conservation funding gap.
It is hard to think of anything more important than helping nature to sustain humanity. But it is also quite hard to shoehorn the current economic system into being able to do that.
CPIC
is one brave attempt to create an investment opportunity that all investors will want to try.
Frank Hawkins is Director of the IUCN office in Washington DC, and a founder member of the Steering Committee of the Coalition for Private Investment in Conservation. Join CPIC at the World Forum this November to learn more on the work they are doing.