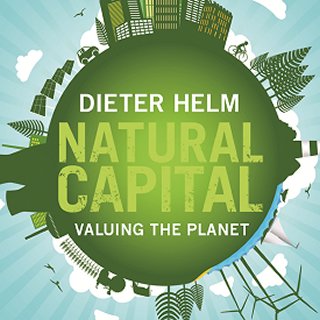 News & Blog
|
News
|
Blog
Posted 12.05.15
World-renowned natural capital expert, Professor Dieter Helm, is calling for action on Natural Capital in his new book Natural Capital: Valuing the Planet published today (12 May).
A clear, insightful, path-breaking account of the crisis in global natural capital and what we can do in economic and political terms to reverse the destruction of our environment
Dieter Helm calls for action with
An alarming projection of what the denuding of global natural capital means for our future.
The means to provide a real economic valuation of natural capital.
A precise call to arms that rejects naïve green utopianism.
Natural Capital is the land, air, water, living organisms and all formations of the Earth's biosphere that provide us for free with ecosystem goods and services imperative for our survival and well-being. it is the basis for all human economic activity. Renewables – like species – keep on coming, providing we don't drive them to extinction. Non-renewables – like oil and gas – can only be used once. This creates a tension between current and future needs, depleting minerals versus preserving and developing renewables resources. Many feel that we have already reached a crisis or tipping point and that humans are now the authors of our own destruction.
In this crucial and critical book, Dieter Helm provides for the first time a real attempt to calibrate, measure and value natural capital from an economist's perspective. He shows how and why the environment should be at the core of the economy rather than as a somewhat ancillary afterthought, or worse, a positive obstacle to economic progress. Outlining a framework for sustainable growth, Helm looks at what precisely might be done to improve the balance sheet or to define natural capital policies from a specific economic accounting and investment perspective.
Bristling with new ideas of an immediate global relevance, Helm's book promises to shift the parameters of the current debate and, as with The Carbon Crunch, will be essential reading for those in the field.
About the author
Dieter Helm is Professor of Energy Policy at Oxford University, and Professorial Research Fellow at the Smith School. He holds a number of government advisory positions. He is the Chair of the Natural Capital Committee and the author of The Carbon Crunch (Yale 2012). He contributes regularly to the media including the Financial Times, The Times and Prospect magazine.