News & Blog
|
News
Posted 13.07.16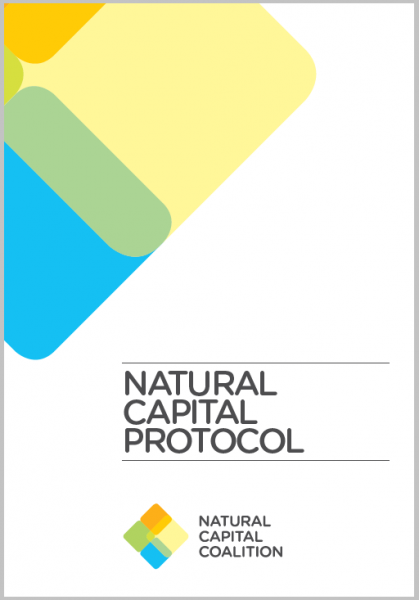 A new protocol has been launched to help businesses better understand their relationship with natural assets such as rivers, land, minerals and biodiversity.
The Natural Capital Protocol is a new global standardised framework that has been developed by World Forum on Natural Capital partner the Natural Capital Coalition, a collaboration of over 200 global businesses and organisations. The Protocol has been designed to help businesses to identify, measure and value their direct and indirect impacts and dependencies on natural capital, and inform decision making in business.
The Coalition have also launched two sector guides to support the Protocol by providing additional guidance and sector specific business insights for the Food & Drink and Apparel sectors.
​To support businesses interested in applying the Protocol, the Natural Capital Coalition is also developing a Protocol Application Program which will be led by the University of Cambridge Institute for Sustainability Leadership.
The Protocol has been through a comprehensive consultation and piloting process. Organizations and professionals from six continents offered over 3,200 comments during the consultation, which was launched at the 2015 World Forum on Natural Capital. The Protocol was piloted by over 50 businesses including Dow, Shell, the Coca-Cola Company, Kering, Hugo Boss, Yorkshire Water, Nestle, Interface, Olam and Nespresso.
If adopted at scale, the Natural Capital Protocol has the power to revolutionize the way that businesses evaluate their operations and make decisions, helping them to reduce pollution, protect biodiversity, and limit the impacts of climate change, while simultaneously producing positive business results, safeguarding operations and supporting efforts to create a more sustainable world.
To get access to the Natural Capital Protocol, Sector Guides and to apply for the Protocol Application Program visit the Natural Capital Coalition's website.