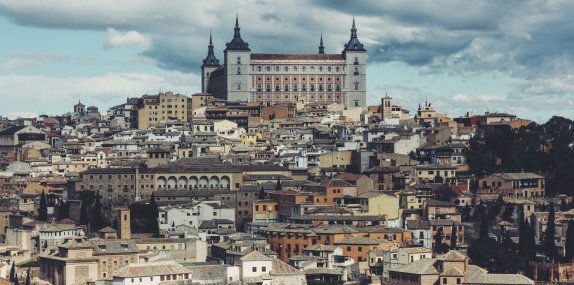 News & Blog
|
Blog
Posted 06.10.17 by David Álvarez
During the first Natural Capital Summit held in Madrid in October 2016, we had the opportunity to measure the degree of interest in natural capital developments within the Spanish business sector in a more comprehensive way. Outcomes were clear: there is a growing interest to keep up to date with solutions that allow companies to take control and reduce their environmental impact.
Why is it that in spite of all this interest Spanish businesses are rarely seen in the natural capital arena? The answer has nothing to do with the lack of knowledge of what is at stake. We are perfectly aware that each year, 15 billion trees and 24 billion tonnes of fertile soil are lost worldwide, and that water scarcity is putting our future water security at risk.
We Spaniards have the privilege to live in a country located in one of the 25 biodiversity hotspots of the planet. Spain is also one of the countries with the richest biodiversity in the European Union, but at the same time, the ecosystem services and natural goods provided by our natural environment are amongst the most vulnerable within the EU.
Some of the reasons behind this situation are the socioeconomic characteristics and the geographical position of Spain. It is one of the EU countries most vulnerable to climate change effects such as droughts, land degradation and soil erosion, with 12 % of the country (6 million hectares) suffering from the erosion process, and 17.9% from desertification. Spain is also experiencing a remarkable increase in demand for water by tourism, agriculture and other industries, thus our consumption and management of water and other natural resources are in need of improvement.
The consequences of these effects to human well-being and business performance are not unfamiliar in Spain. In the last few years, businesses have made crucial progress in environmental management: 90% of medium and large firms have at least one person responsible for environmental issues; 76% have introduced an environmental management system; 95% are monitoring the consumption of natural resources and energy, waste generation (93%) and wastewater effluents (85%). However, only 56% gauge local or regional air pollution and 55% measure soil contamination.
It is clear that many Spanish companies are committed to promoting a circular economy that results in the improvement of human welfare and social equity, while reducing environmental risk and ecological scarcity. However, why are there hardly any Spanish front-runners when it comes to becoming a leader in the field of natural capital?
We have identified a number of reasons for this. Among them: a lack of understanding about the potential benefits of integrating natural capital considerations into decision-making and reporting; absence of data, inputs, case studies and practical applications within Spain; a skills gap; lack of institutional references; failure to understand what´s needed to assess and the costs of doing so; and ignorance about what approach is most adequate.
With the aim of filling these gaps and making it possible for Spanish companies to increase their engagement in the momentum around natural capital, we feel that it is necessary for a national-wide common platform to exist. Such a platform will allow key actors in this field to stay informed of everything that is currently going on in the natural capital world; to share critical information about the latest policy developments; and to meet other professionals with common interests and find guidance, references and a comprehensive view of the natural capital landscape.
This is the reason why we have conceived the Natural Capital Factory, a place to channel all Spanish business efforts in terms of natural capital assessment and accounting, whose mission is to coordinate and show how we are making progress towards sustainable development.
The Factory will be a knowledge and capacity building space, a network to provide technical assistance, a hub to put questions, examples and ideas on the table, and a place to find solutions. The most prominent natural capital initiatives worldwide will support the project, whose vision is to boost the visibility of all Spanish companies committed to addressing the international goals we all share in the most effective way, and to place Spain in a leading position in the global natural capital sphere.
Enterprises of all sizes and sectors are not only welcome in this project, but are vital to make the Natural Capital Factory a reality. Will you join us?
David Álvarez is Executive Director of Ecoacsa Reserva de Biodiversidad, and will be speaking more on this topic at the 2017 World Forum on Natural Capital this November.