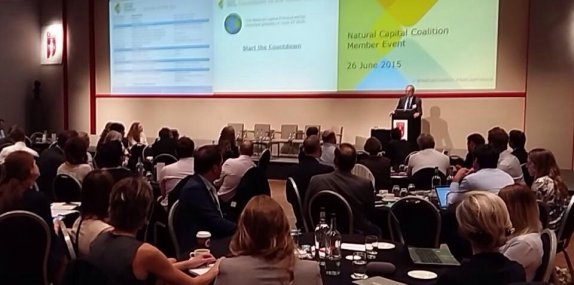 News & Blog
|
News
Posted 03.07.15
The one year countdown to the global release of the Natural Capital Protocol was started on Friday 26 June 2015.
At the Natural Capital Coalition members' event in London, Pavan Sukhdev started the countdown as he highlighted the progress made by the Natural Capital Coalition since its formation in 2012. Over 100 members attended the event to celebrate this milestone and to help strengthen the natural capital community.
You will be able to explore the very latest developments in relation to the Protocol and where this sits alongside other initiatives in the wider natural capital landscape at the World Forum on Natural Capital, on 23-24 November 2015. You can book your place here.