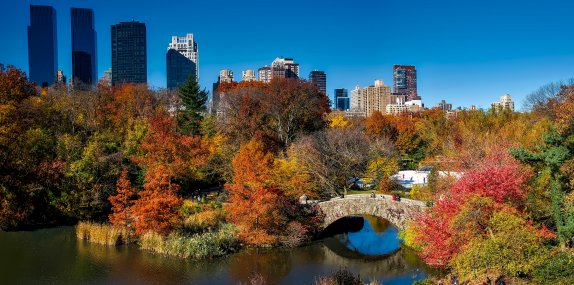 News & Blog
|
News
Posted 18.05.17 by
This week, the Natural Capital Coalition, in association with Natural Capital Finance Alliance and the Dutch Association of Investors for Sustainable Development, opened up for public consultation the Natural Capital Protocol's draft Finance Sector Supplement.
The Coalition comprises of almost 250 leading organisations who are working towards the same goal – a world that conserves and enhances natural capital. Organizations who make up the Coalition include the World Business Council for Sustainable Development, Nestlé, and the WWF. The Coalition has also been a partner of the World Forum on Natural Capital since the first forum in 2013.
Over 450 businesses and organisations worked collaboratively with the Coalition to create the Natural Capital Protocol, a framework designed to help generate trusted, credible, and actionable information for business managers to include natural capital within their decision-making process. The Protocol was announced by the Coalition at the previous World Forum in 2015 and was released in July 2016. To date it has been downloaded over 5,500 times from the Coalition's website, with an estimated total of 25,000 copies in circulation.
The draft Finance Sector Supplement is being designed to expand the Protocol's utility for the financial sector, and focuses on three key sub-sectors: banking, investment, and insurance. As we become more aware of the role that the environment plays in the economy and society at large, it is evident that financial institutions need a common framework which can provide a clear introduction to natural capital issues, as well as a structured process to identify, measure, and value their direct and indirect impacts and dependencies on natural capital.
These dependencies are already well documented. In 2012, widespread floods across the UK cost insurers £1.2 billion in claims (this number, however, pales in comparison to the £3 billion paid out after the floods in 2007). Poor upland water management has increased the severity of these floods, with soil compaction and overgrazing causing rain water to surge down hillsides and towards towns and villages. The Association of British Insurers estimates that the global insurance industry's exposure to weather-related losses as a result of climate change is $200 billion a year.
Another example occurred in 2015, when a drought in southern Brazil caused coffee production to fall by 15%. Brazil is by far the largest coffee producer in the world, and this loss in production lead to a nearly 150% rise in global coffee prices. The cause of this drought was a devastating combination of an unusually severe El Niño effect brought about by greenhouse gas emissions, and widespread deforestation of the Amazon rainforest which affected the drainage basin.
It is clear that natural capital issues pose a financial risk for both businesses and the financial organisations which surround them. Knowing how to identify, measure, and value these risks is the first step towards reducing them. Basing decisions upon an awareness of natural capital can save the financial industry billions of dollars per year, and opens up opportunities which can enrich not only our economy, but also our environment.
The consultation process will run until 25th August 2017, and is an opportunity for members of the finance sector to inform the development of the Finance Sector Supplement, join a community of natural capital practitioners and position yourself as a leading financial institution when it comes to integrating natural capital risks and opportunities into your business. For more information on how you can become involved, please visit the Coalition's website.