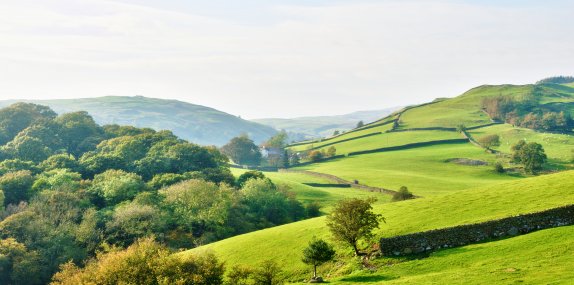 News & Blog
|
Blog
Posted 19.06.15
While some companies are taking steps to safeguard natural resources like water, soil and biodiversity, it is widely acknowledged that the global business community needs to go much further and faster to help prevent environmental degradation at scale.
So what is stopping it? Nexus2020 is an attempt to find out, and intends to bring about change. As part of The Nexus Network, the University of Cambridge Institute for Sustainability Leadership (CISL) is asking business leaders, policy-makers, academics and civil society what top questions they believe need answering to bring about more sustainable business practice, particularly around the 'nexus'.
How do we deliver enough food for more people but with less water? How do we meet increasing demand for energy without exacerbating climate change? Crucially, how do we meet these demands without degrading the natural environment that these very services depend upon? After all, food, water, energy and the natural environment are intimately interwoven in a 'nexus' of interdependencies.
CISL is leading the process and is collecting the questions which will then be prioritised with a group of experts and businesses. We'll publish an academic paper and a business-ready report detailing the top questions that will have been selected. It's not an easy task but if we can determine the most important 10-25 questions and put them to researchers, including at the Economic and Social Research Council, we may be able to start finding some answers, and importantly help business make a step change towards sustainable practices.
With increasing competition for resources, volatile markets, and restrictive licenses to operate, the need to identify and close gaps in our knowledge base has become pressing.
We are challenging the private and public sector to determine the questions that need to be answered by 2020 in order to enhance the sustainability of business practice to meet demand for food, energy and water while maintaining the quality of our natural environment. By the World Forum on Natural Capital in November 2015, we will have our top questions and be putting them to researchers and businesses alike.
You have the opportunity to submit your questions into the Nexus2020 project from now until July 2015. Could yours make it into the top 10-25?
Maybe you are a retailer and you want to know how to encourage sustainable farming practices to protect your supply chain from extreme weather events and sudden falls in commodity prices. You might ask about the most effective ways of doing this,
Perhaps you own a business and you want to know if there is a threshold where you won't be able to operate normally due to environmental regulation or depleted natural resources.
Or perhaps you are a policy-maker, wondering about the role of regulation and transparency. You might ask about streamlining reporting tools for better protection of natural capital – the water, biodiversity and soil underpinning supply chains that offer commercial value.
I'm pleased to say that more than 200 people have already submitted questions since we started this project in March. Whatever you want to know, this is your opportunity to tell us, and we'll feed it into our research.

Written by Dr. Gemma Cranston
Senior Programme Manager - Natural Capital Leaders Platform
University of Cambridge Programme for Sustainability Leadership
Gemma will be speaking at the World Forum on Natural Capital, 23-24 November 2015, in Edinburgh