News & Blog
|
Blog
Posted 11.01.16
Article written by Agnieszka Rum Moore and originally published online on the CBSR website.
Agnieszka Rum Moore, Associate Advisor at CBSR and independent consultant, attended the World Forum on Natural Capital through the 2015 bursary scheme. Read her account of the 2015 World Forum below.
In late November 2015, nearly 600 international delegates gathered in Edinburgh at the second World Forum on Natural Capital to engage in a dialogue about the need to recognise the importance of natural capital, and to measure and sustainably manage it. The World Forum was delivered with the leadership of the Scottish Wildlife Trust, in partnership with the World Business Council for Sustainable Development, Natural Capital Coalition, International Union for Conservation of Nature and United Nations Environmental Programme.
Recognising the need to value natural capital is gaining momentum globally. The proliferation of recent business, NGO and government initiatives, particularly since the last World Forum two years ago, reflects the growing and critical importance of natural capital management in both business and public policy. The prosperity of our global economies largely depends on the state of natural capital and ecosystem services, and this connection is starting to get the attention it deserves.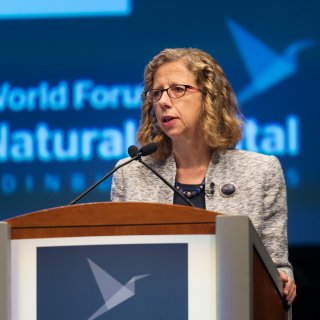 Why is Natural Capital Management Important?
World Forum discussions confirmed a general state of agreement on the critical challenges the world is facing, such as climate change, biodiversity loss, the water crisis and social conflict. With over 7 billion people sharing a planet under pressure, such trends are converging to create complex dynamics for humanity and business. However, there are promising opportunities for better management of natural capital and more sustainable economic development.
One of the key factors for natural capital degradation is that impacts on the natural system (or externalities) are not accounted for on balance sheets. While some natural capital goods (or stocks) are priced, costs do not reflect their full value or the impacts caused by their degradation. Importantly, since ecosystem services are not traded in markets, their value is rarely recognised. Whether it is water purification, carbon sequestration, pollination or stormwater control – nature provides us with functions that are unarguably valuable and critical to our survival and economic prosperity. Consequently, the lack of measurement and accounting for impacts or benefits derived from natural capital leads to their mismanagement, giving rise to a wide range of risks to business and humanity. Thus, it is essential to leverage the tools of capitalism to ensure that scarce and valuable natural capital is indeed valued, efficiently managed and accounted for. Valuation of impacts and dependencies on natural capital can bring some visibility to the hidden values of nature to inform and improve decision-making.
Acknowledging the Growing Momentum of Action
The World Forum demonstrated growing recognition of the value of natural capital and ecosystem services, and the need to institutionalise the measurement, valuation and management of natural capital as an integral asset.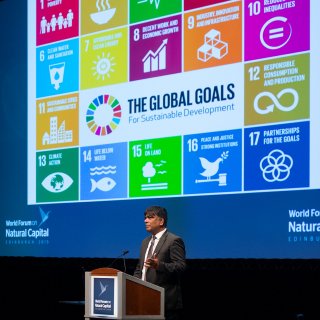 The dialogues acknowledged the interconnectedness of global challenges. Natural capital is often at the centre of resource constraints, poverty, conflict and health. Several references were made to the importance of the Sustainable Development Goals (SDG) – the universal goals that UN Member states committed to over the next 15 years. SDGs were developed in recognition of the vital role of natural capital management in broader prosperity and stability of socio-economic issues. Elements of natural capital are interwoven in over half of the SDGs. Examples of such include managing water quality and soil health; protecting biodiversity and natural heritage; mobilising finances for sustainable management of ecosystems; and integrating ecosystem and biodiversity values into planning, development and poverty reduction plans. Peter Bakker, President and CEO of the WBCSD asserted that these goals should be "at the heart of all decisions."
World Forum speakers embraced the leaps forward that are being made towards better natural capital management. For example, the US Administration issued a memorandum for federal agencies to incorporate natural capital, more specifically, infrastructure and ecosystem services into decision frameworks. Recently the UK government articulated that the value of some of its natural capital is estimated at £1.6 trillion, and that investing in maintenance and improvement is critical to sustainable economic growth. The government is to develop a 25-year plan for the protection and improvement of benefits derived from the natural system. Scotland monitors its natural capital asset index for changes in its natural capital in relation to other forms of capital. Its economic strategy recognises the link between the sustainable management of natural capital and a resilient economy. Moreover, the Town of Gibsons in British Columbia, Canada, recognises the value of natural capital alongside other capitals, and manages green infrastructure similarly to man-made infrastructure in operating and maintenance plans.
The panel dialogues acknowledged the limitations of the market in managing externalities, and recognised the need for intervention through policies, regulations, incentives and taxation. The need to integrate natural capital into macro-economic policies was identified as one of many important solutions.
Measuring progress through a wider lens was recognised as an urgent priority. While GDP provides a partial side of the growth story, it is of great importance to also assess natural capital degradation caused by growth and disclose what remains on the balance sheet. A broader picture of assets and the relationship between assets and income generation can provide insight into how resources are used to achieve growth and inform better decision-making around resource and ecosystem management. Professor Dieter Helm, Chair of the Natural Capital Committee in England, emphasised that economic efficiency requires a balance sheet with all assets, identifying those at risk and compensating for the damage of natural capital.
World Forum discussions also touched on corporate governance aspects, the need to understand fiduciary duty more broadly with respect to natural capital risks and impacts, and to broaden individual and business performance measures that link to natural capital impacts and consumption. Institutional investors have already started to pay attention to natural capital risk exposure. As seen in trends reported by CDP, which collects and holds the largest repository of climate change, water and forest risk data on behalf of global investors, submissions of this information have been growing steadily over the years. Financial markets are expected to allocate investment to building natural capital, in addition to risk mitigation. Ultimately, business needs to move towards decoupling growth from impacts on natural capital.
Official Launch of the Natural Capital Protocol and Expectations towards Business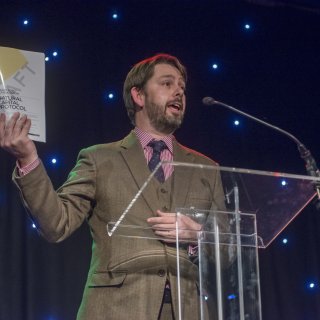 Over 50 businesses are currently involved in piloting the draft Natural Capital Protocol, whose release was announced at the 2015 World Forum. The formal consultation process has begun and the results from this experience, as well as stakeholder feedback, will inform the development of the final Protocol. Although it is in draft form, the Protocol provides a comprehensive guide for business on how to scope, measure, value and apply the results to improve business decision-making with respect to natural capital, using examples and references to existing best practices. The release of the first draft of the Protocol was received with enthusiasm by participants and raised expectations towards business.
While some have commenced the piloting of the Protocol, the French luxury retailer Kering has rolled out its environmental profit and loss (EPL) account tool across all of its brands to gain insight into the broader risks, opportunities and costs to society from its business activity. The results enable impact-identification and comparisons of trade-offs across various business areas and activities to improve areas such as sourcing strategies, product substitutions and operational efficiencies. For example, given the much lower impacts associated with organic cotton, organic vs. conventional cotton is being sourced for some products. Kering has published its open source methodology and results, demonstrating commendable leadership and transparency in natural capital accounting.
The sessions highlighted sector-specific impacts and challenges, such as those of agriculture. The often hidden impacts of agriculture, as well as ecosystem services that provide value to the sector, were brought to light. Pavan Sukhdev, former TEEB study leader, emphasised that "getting agriculture right" is essential for sustainable ecosystem management and development, particularly since this sector is responsible for 70% of biodiversity loss. Moreover, Pushpam Kumar, UNEP's Chief Economist, affirmed that impacts and practices such as soil erosion, water withdrawals and monocultures occur because of subsidies that don't recognise the link between the environment and economy. Recognising the need for better impact management of agricultural supply chains, the first two draft sector guides accompanying the Natural Capital Protocol were developed for the food & beverage and apparel sectors, both with strong links to agriculture through the supply chain.
Opportunities for Business and Government
The discussions revealed potential roles for business and governments in driving solutions to advance progress towards a more sustainable management of natural capital. Natural capital is unarguably a critical value driver for many businesses. Businesses are therefore urged to assess how value is created from a full supply chain perspective, identify natural capital impacts and dependencies, and assess exposure to relevant risks such as supply chain disruption, cost increases, reputational issues or divestment. Impacts and dependencies should be measured, valued and prioritised to inform action plans on risk and opportunity management. Taking action on natural capital requires developing and articulating a strong internal business case for doing so, clear objectives around measurement, and valuation and application in decision-making. With the release of the Natural Capital Protocol, businesses are encouraged to test and pilot methods and work towards standardisation, transparency and more informed decision-making on natural capital. The global business community's participation in the Protocol piloting program and current case studies and tools afford promising opportunities for scale.
Governments are advised to adopt an inclusive wealth approach and integrate natural capital into national balance sheets, identify assets at risk and develop long-term plans for their management. Resources should be allocated to measure the value of broader assets and understand how the depreciation of natural capital relates to conventional national growth metrics. Governments should use economic instruments to reward sustainable use of natural capital and discourage its inefficient use. Setting clear expectations for business is essential to creating a level playing field and scaling business engagement in more sustainable natural capital management.
Business and governments around the world are embracing the challenges and opportunities related to natural capital management. They are realising that the opportunity to embrace more sustainable natural capital management outweighs the risks of not taking action. With the current momentum of collaboration and progress, we are bound to witness a rapidly growing uptake towards the more sustainable management of natural capital sooner rather than later.
Written by Agnieszka Rum Moore
Associate Advisor at CBSR and Independent Consultant