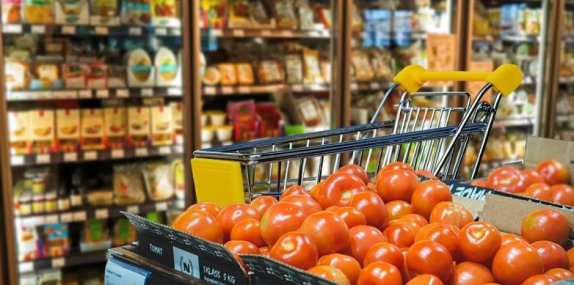 News & Blog
|
Blog
Posted 17.11.17 by Gregory Simonnin & Alexi Ernstoff
Global food systems rely on freshwater, land and fossil fuels, amongst other forms of natural capital. About 1/3 of food is either lost or wasted, squandering the natural capital required to produce it, with little to no societal service. The FAO estimates the economic value of food wasted amounts to $936 billion, with likely more than $1 trillion lost in environmental and social externalities.
In response, large-scale initiatives, such as the United Nations' Sustainable Development Goals and the World Resources Institute's Food Loss and Waste (FLW) Protocol, are addressing this urgent issue. Key decision-makers from the Champions 12.3 coalition are also backing this effort and are for example aiming to halve consumer food waste by 2030. These initiatives focus primarily on FLW quantity. Looking ahead, FLW interventions must be prioritised based on their impacts on natural capital and potential to affect societal services.
Prioritising FLW based on natural capital impacts
Different FLW streams have different associated impacts on natural capital, this is mainly because food production requires varying sources and amounts of natural capital. For instance, producing a kilogram of grain will typically require fewer water and land resources than producing a kilogram of red meat. An earlier World Forum on Natural Capital blog post by Michel Scholte set the natural capital costs of beef, dairy milk and poultry meat above $2 trillion. Therefore, understanding which foods have a high natural capital cost associated with production can help businesses prioritise and ultimately act to reduce the most impacting FLW streams.
Collaborative initiatives like the World Food LCA database can provide the quantitative basis to assess natural capital impacts due to food production. Building on the data provided, Quantis encourages businesses to move beyond cutting FLW based on the most cost-effective interventions or what they perceive as the easiest way to reach SDG 12.3 and instead pinpoint the FLW streams that generate the most impacts on natural capital and deploy targeted strategies. This, in turn, can be coupled with valuation approaches to guide decision-making, which include full-cost accounting.
Prioritising FLW based on the societal services of the food system
The natural capital flows used to create the global food system ultimately offer two major societal services: generating livelihood for more than one billion workers in the agri-food sector and supporting diets to protect human life for the global population. Targeting specific drivers of FLW can, therefore, have contrasting influences on how natural capital yields societal services.
First, not all salvaged FLW can provide the nutrition which society depends on. A sustainable management of natural capital ensures that the stocks of energy and materials used effectively provide societal services supporting human life. Growing evidence – notably from the Global Burden of Disease study – suggests diets high in whole grains, fruits, vegetables, and omega-3 fatty acids, for example, positively affect health protecting human life. Such evidence can help pinpoint priority FLW streams to help provide beneficial societal services to consumers.
Another major societal service food systems can provide are decent work conditions and living wages to farmers, especially in developing countries. However, food system workers face potential risks, ranging from low wages to exposure to chemicals. To understand these impacts, resources such as the Social Hotspots Database help businesses gain greater visibility across their product supply chains. When prioritizing FLW, it is also important to consider and attempt to alleviate risks to the worker.
We are moving forward with optimising natural capital use by strategically targeting FLW
To drive a much-needed transformation of global food systems, the World Business Council for Sustainable Development (WBCSD) and the EAT Foundation launched the Food Reform for Sustainability and Health (FReSH). As part of this initiative, Quantis and partnering companies are developing quantitative methods to prioritise FLW and guide business strategy, targeting natural capital and other environmental impacts, as well as the essential services provided to value chain workers and consumers. By developing such methods and ensuring they are compatible with the WRI FLW protocol, efforts can be steered towards cutting FLW while reducing impacts on natural capital and supporting sustainable societal services.
Be sure to connect with Quantis at the World Forum on Natural Capital to learn more!

Gregory Simonnin & Alexi Ernstoff are Sustainability Consultants at Quantis, a consulting group known for their metrics-based approach to sustainability. Quantis has offices in the US, France, Switzerland, Germany, Italy and Colombia, and a diverse client portfolio that spans the globe, including leading agri-food businesses including Danone, General Mills, the Kraft Heinz Company, Mondelez International, Nestlé, Unilever and more.
For guidance on implementing effective food loss and waste reduction plans, reach out directly to sustainability consultants Gregory Simonnin & Alexi Ernstoff.