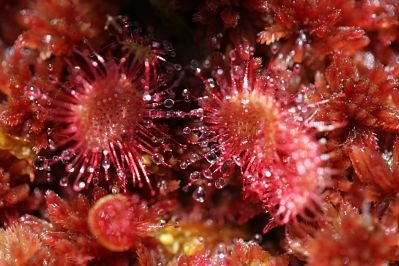 News & Blog
|
News
Posted 20.11.15
An innovative mechanism to enable business investment in peatlands, taking into account its many valuable services to mankind, is to be launched at 6:30pm on the first day of the World Forum for Natural Capital in Edinburgh.
Backed by Government, the new Peatland Code could help to cut UK carbon dioxide emissions by millions of tonnes over the next 30 years and protect rare wildlife by restoring moors, bogs and mires.
The Peatland Code is based on research by academics at Birmingham City University and the University of Leeds, which revealed that sustainable business investment could reverse the degradation of peatlands and significantly cut greenhouse gas emissions.
UK peatlands, which are essentially wetlands made up decomposed plants – Sphagnum moss a key component – currently lock away more than three billion tonnes of carbon, are home to rare wildlife and act as a natural filter to our drinking water, yet over 80 percent are damaged.
The Peatland Code, which has undergone a two year pilot, sets out key environmental guidelines drawn up by the International Union for Conservation of Nature UK Peatland Programme (IUCN UK PP). The Code also offers detailed carbon reduction statistics for businesses funding pre-approved projects, so they know the real-world benefits of their funding.
The Peatland Code offers a route for private businesses to be part of meeting the ambitious target of one million hectares of peatlands to be restored by 2020 as set out by the IUCN UK PP Commission of Inquiry. A challenging, yet achievable target, which could make a huge impact on climate change in the UK: a loss of only 5% of our carbon store through damaged peatlands would equal the current total annual UK emissions for all anthropogenic activities.
Peatland restoration has been both tried and tested here in the UK and is known to be effective. It is currently supported by various Government grants, which will be complemented by further business investment through the Code.
To find out more about the Peatland Code visit www.iucn-uk-peatlandprogramme.org and join us at the launch where there will be people on hand to explain the initiative and information to take away, as well as a competition to take home a bottle of the newly released Glenturret whisky!
Launch of the Peatland Code at the 2015 World Forum:
Join us for the launch of the Peatland Code at 6:30pm in the Strathblane Hall of the EICC, following on from the networking drinks at the end of Day One (Monday 23 November). Find out more about this exciting new initiative to help businesses invest in protecting our peatland natural capital. For more information see the IUCN UK Peatland Programme website: www.iucn-uk-peatlandprogramme.org.