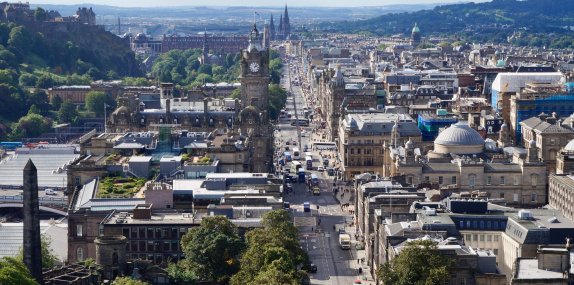 News & Blog
|
News
Posted 22.06.17 by
The third World Forum on Natural Capital, the global gathering focused on this fast-evolving issue, will take place later this year in Edinburgh.

The most recent World Forum, held in 2015, welcomed 600 business leaders, government representatives and environmental experts from 45 countries to Scotland's capital city, with contributions from a range of high profile figures including Sir Richard Branson, His Royal Highness The Prince of Wales and the First Minister of Scotland, Nicola Sturgeon.

The 2017 World Forum will take place at the Edinburgh International Conference Centre on 27-28 November and will bring together the latest developments and the leading actors, with a focus on mainstreaming natural capital considerations into decision-making. Senior figures from the United Nations Environment Programme, World Business Council for Sustainable Development, International Union for Conservation of Nature, Natural Capital Coalition and the Green Economy Coalition will be joined by high profile leaders in business, politics, finance and media, as well as thought leaders from academia and prominent NGOs.

A growing body of evidence, including analysis of S&P 500 companies, suggests that companies which build natural capital and sustainability into their strategies are out performing their competitors. With growing environmental pressures and global political change, the topic has never been more important.

Jonny Hughes, Programme Director for the World Forum said: "The World Economic Forum's Global Risk Report for 2017 gives more prominence to environmental concerns than ever before, with all five risks in the environmental category being assessed as above average for both impact and likelihood. This will have profound impacts for business, governments and society, and managing our natural capital sustainably will be one of the defining challenges of the 21st century.

"At the 2017 World Forum we will be exploring how applying the principles of natural capital can improve decision-making within business, government and finance, both in terms of the benefits to the bottom line and the achievement of wider social, economic and environmental goals. We look forward to working once again with our international partners and are delighted to be joined this year by the Green Economy Coalition, the world's largest multi-stakeholder network working on green economy issues, to help ensure that progress on the green economy and natural capital go hand in hand."

The theme for the third World Forum will be Better Decisions for a Better World. Delegates can book now at a super early bird rate until 31 July.