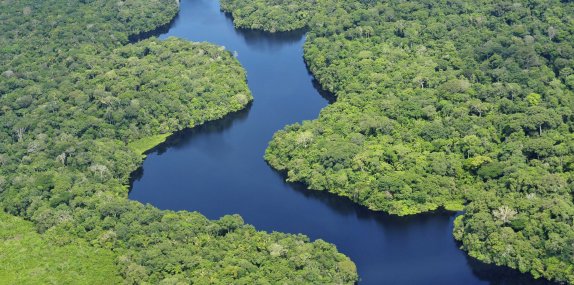 News & Blog
|
News
Posted 27.10.15
Originally published: Monday 26 October on the Natural Capital Declaration News pages
The Global Canopy Programme (GCP) and the UN Environment Programme Finance Initiative (UNEP FI) announced earlier this week that Citi has become an official Signatory to the Natural Capital Declaration (NCD).
​The Natural Capital Declaration is a finance sector initiative, endorsed by 43 financial institutions including the National Australia Bank, Banorte – Ixe, Standard Chartered and China Merchants Bank. It advances environmental risk management and innovative conservation finance, as well as financial sector accountability for the impacts and dependencies of portfolio companies.
NCD Supporters, including Bloomberg LP and the Convention on Biological Diversity also contribute a range of expertise to the NCD's practical work programme. Signatories and Supporters collaborate to develop tools, methodologies and guidance to help understand and integrate natural capital considerations into financial products and services, supported by a Secretariat jointly run by GCP and UNEP FI, both of whom support the 2015 World Forum on natural Capital.
Liesel van Ast, Programme Manager, Natural Capital Declaration stated, "We are excited to have Citi commit to the Natural Capital Declaration's programme to strengthen management of environmental risks and opportunities in the financial sector. We look forward to working with Citi to help catalyse the inclusion of science and data on natural resource constraints and environmental pressures into lending and investment decisions."
Citi, a leading global bank, has approximately 200 million customer accounts operating in more than 160 countries with the aim of providing consumers, corporations, governments and institutions with a broad range of financial products and services, from consumer banking and credit, corporate and investment banking to securities brokerage, transaction services, and wealth management:
"Managing environmental and social risks associated with client transactions and increasing financing of environmentally sustainable business opportunities are core parts of our Sustainable Progress strategy. We are proud to join the Natural Capital Declaration to deepen this work of integrating natural capital considerations into our work."
- Courtney Lowrance, Director, Environmental and Social Risk Management at Citi.
Don't miss the opportunity to keep abreast of all the latest developments in the natural capital arena, including those associated with the Natural Capital Declaration, at the World Forum on Natural Capital, in Edinburgh on 23-24 November.
Book your place now and join the Natural Capital Declaration, Bloomberg, the Convention on Biological Diversity and others in Edinburgh this November.