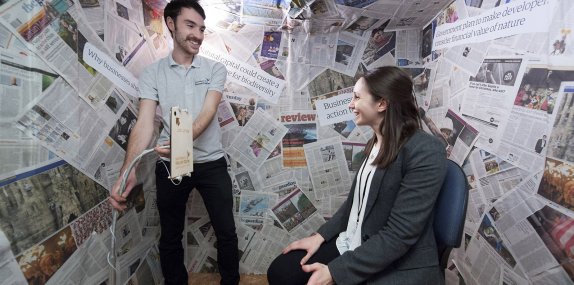 News & Blog
|
News
Posted 06.10.15
The organisers of the 2015 World Forum on Natural Capital are seeking a motivated team of volunteers to help plan and prepare this world-class event, taking place in Edinburgh, UK, on 23 and 24 November.
Bringing together business leaders, government representatives and environmental experts from around the globe, the 2015 World Forum will explore how better management of natural capital can help tackle global challenges – including biodiversity loss, resource scarcity and climate change – at the same time as reducing a range of risks to business and driving innovation.
"Volunteering at the World Forum on Natural Capital was a great way to hear about the latest developments in this exciting approach. It was rewarding being able to help out at an event where so many global experts came together with the aim of ensuring we truly value what the natural world does for us."
John McTauge
World Forum volunteer
The deadline for volunteer applications was Monday 19 October.