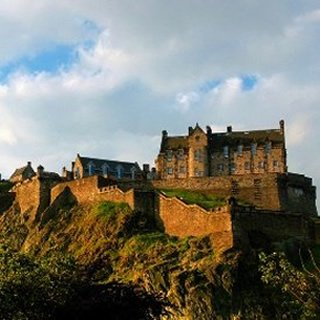 News & Blog
|
Blog
|
News
Posted 05.05.15
Organisers of the second World Forum on Natural Capital, which will take place in Edinburgh, United Kingdom on 23 – 24 November 2015, have issued a call for case studies that demonstrate how putting natural capital at the heart of decision-making can benefit the bottom line, as well as the natural environment.
The call for case studies was issued at the "Advancing Natural Capital Accounting in Government, Business and Finance" event, held in Washington D.C on 8th and 9th April*. Submissions are sought from businesses, financial institutions, governments and other organisations which have developed their understanding of natural capital to bring about a strategic change in decision-making. Case studies must have a clear focus on environmental benefits, supported by a strong business or economic case, and must involve lessons learned that are relevant to a wider audience.
Natural capital is the Earth's stock of natural assets - including forests, rivers, land, minerals and oceans - that supply us with essential goods (such as food, medicine, fuel and building materials) and services (such as pollination, climate regulation and flood protection) on which all human life depends.
Natural capital is fast being depleted but this does not show up on traditional balance sheets and its value often remains invisible.
An increasing number of governments, businesses and financial institutions across the globe are recognising humanity's reliance on natural capital and the urgency of accounting for the impact we have on it. This is leading to improved management of emerging risks, greater innovation and new solutions to help tackle major economic and environmental challenges, including resource scarcity, biodiversity loss and climate change.
The 2015 World Forum will take place in the week preceding the United Nations' Climate Conference in Paris (COP21) and will be an important opportunity to bring together leading players from around the world to further understanding of natural capital.
The World Forum on Natural Capital once again brings together a host of international environmental and business organisations, including the United Nations Environment Programme, World Business Council for Sustainable Development, International Union for Conservation of Nature, Natural Capital Coalition and The Wildlife Trusts. It is organised by the Scottish Wildlife Trust.
Project Director of the World Forum on Natural Capital, Jo Pike, said: "The inaugural World Forum on Natural Capital took place in Edinburgh in 2013 and was the world's first major global conference dedicated to this rapidly evolving topic. It brought together 500 business leaders, environmental experts and government representatives from 35 countries to help turn the debate on natural capital into action.
"We are already seeing a lot of interest in the second World Forum and are now actively looking for the very best examples of progress on natural capital from around the world. Our international Programme Advisory Panel is proactively seeking out content that will engage, inspire and inform an audience of business leaders, finance leaders, environmental experts and government representatives when they come together in Edinburgh in November."
Director of Environment and Natural Resources Global Practice for The World Bank Group, Bill Rahill, said: "The World Bank Group was engaged in the inaugural World Forum on Natural Capital in 2013 and we look forward to the next Forum as it promises to bring together much of the innovative work in this area. The call for case studies, launched today, will help select and showcase cutting-edge knowledge and practice. Our aspiration is that our work to shape up a multi-sector policy platform will serve as an impetus for further collaboration around natural capital."
Case studies must be submitted at http://www.naturalcapitalforum.com/call-for-case-studies. The closing date for submissions is Friday 29th May 2015 and a shortlist will be drawn up soon afterwards.

* The "Advancing Natural Capital Accounting in Government, Business and Finance: Theory, Practice and Enabling Conditions" event was organised by Globe International, International Union for Conservation of Nature, Natural Capital Coalition, National Capital Declaration, The Economics of Ecosystems and Biodiversity / United Nations Environment Programme and the World Bank Group. http://www.worldbank.org/en/events/2015/04/08/advancing-natural-capital-accounting-in-government-business-and-finance-theory-practice-and-enabling-conditions