News & Blog
|
News
Posted 10.11.15


All World Forum attendees will need to download their E-tickets ahead of the 2015 World Forum.
Please follow the step-by-step guide below to download your E-ticket:
Log into the World Forum booking system with your username and password.

Enter all mandatory information in the 'complete details' and 'choose sessions' sections (see highlighted sections in the screenshot below). Note that you will not be able to download your E-ticket without completing these fields.

Click the pink E-ticket button to download your pass (button highlighted below).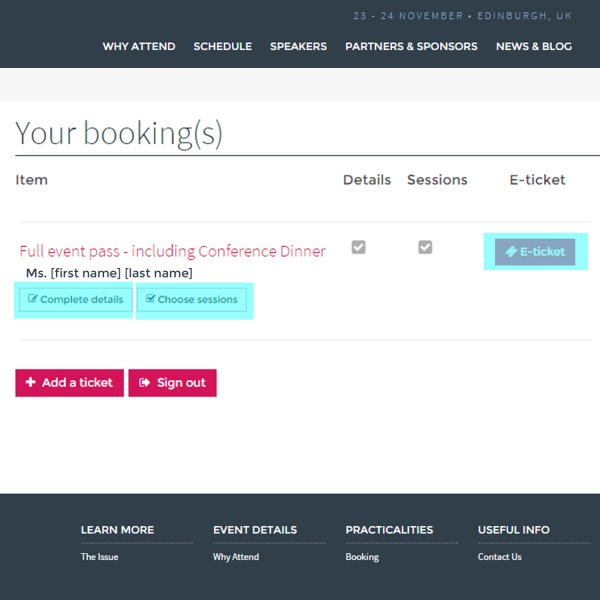 If you are still unable to download your E-ticket, please ensure we have received payment, otherwise please contact us at info@naturalcapitalforum.com