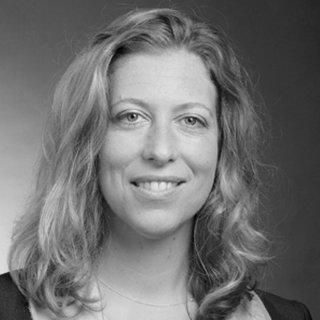 Stephanie Hime
Part time Technical Director
Natural Capital Coalition
Manager – Lead Specialist True Value
KMPG
Stephanie has been part-time seconded to the Natural Capital Coalition since January and is its Technical Director.
She is providing support to the Coalition with the consultation and development of the Protocol. In addition to this work Stephanie is a manager and the lead specialist on True Value for KPMG's UK sustainability services team. KPMG's sustainability services team has operated in the sustainability space for more than 20 years and advised a number of corporate clients, industry associations and NGOs on the risk posed to business through the loss of and dependency on both natural and social capital.
Stephanie leads on Natural Capital related work for this team and has represented KPMG on a number of academic and industry panels in relation to biodiversity and ecosystem services. She has published several thought leadership pieces including most recently: Natural capital and the accountancy profession: applying traditional skills to new thinking and practice; a joint publication with the Association of Chartered Certified Accountants (ACCA) and Fauna & Flora International (FFI).
Stephanie is also a regular public speaker on both natural capital and sustainability issues. Stephanie has worked as a senior environmental economist for economics for the environment consultancy and as a senior research associate at the Centre for Social and Economic Research on the Global Environment based in the University of East Anglia (UEA). Stephanie holds a PhD in marine biology and environmental economics from UEA and MScs in Oceanography and Internet technology.