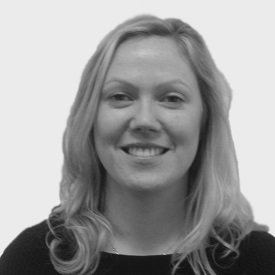 Stefanie O'Gorman
Director of Sustainable Economics
Jacobs
Stefanie is Director of Sustainable Economics at Jacobs, with a current focus on cities. With academic training in environmental management, natural sciences and economics, Stefanie's experience spans the planning, technical delivery, and management of economic & socio-economic assessments for major infrastructure projects and other strategic assessments for both public and private sector clients.
Stefanie authored Defras' England Terrestrial Ecosystems Services Assessment, a precursor to the National Ecosystem Assessment, and has produced guidance for both Defra and the Environment Agency on ecosystem services and natural capital valuation. She has also recently lead a project for the Scottish Cities Alliance looking at Low Carbon Resilient Cities across Scotland which was shortlisted for an award by the Association of Consulting Engineers (ACE). This looked at the economic development benefits for cities through the implementation of climate change mitigation projects. The report identifies the goal of 'better growth' for Scotland's cities which is growth that is inclusive, builds resilience, strengthens local communities and increases their economic opportunities. Such growth also improves the quality of life in multiple ways: for instance in providing jobs and training opportunities; enhancing local air quality; reducing fuel poverty; reducing commuting time; and sustaining the natural environment.
Stefanie brings an interesting perspective to the development and management of the relationship between economic development and sustainable long-term growth.