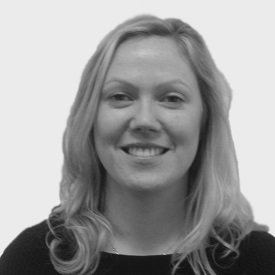 Stefanie O'Gorman
Director of Sustainable Economics
Jacobs
Stefanie is Director of Sustainable Economics at Jacobs. With academic training in environmental management, natural sciences and economics, Stefanie's experience spans the planning, technical delivery, and management of economic & socio-economic assessments for major infrastructure projects and other strategic assessments for both public and private sector clients. Stefanie is a Chartered Member of the Chartered Institute of Water and Environmental Management (CIWEM) and sits on their Natural Capital Network; she is also a member of UKBCSD Corporate Ecosystem Valuation Group. Stefanie brings an interesting perspective to the development and management of the relationship between economic development and sustainable long-term growth.
Jacobs has operations in 250+ locations across more than 30 countries, and employs some 63,000 people. Jacobs works on major infrastructure projects in transportation, water, utilities and nuclear power, as well as sectors such as buildings, petroleum and chemicals, pharmaceuticals, aerospace and defence.
Across multiple markets and geographies, Jacobs works closely with clients and stakeholders to provide services and sustainable practices that help address issues of natural resource management, environmental impact reduction, socioeconomics, climate change and resource efficiency services, and more.
At Jacobs, Stefanie was recently involved the 'Low Carbon Resilient Cities' project for the Scottish Cities Alliance, and Forging Scotland's Way Ahead: Ten Projects for a Low Carbon Future' for WWF Scotland and the Low Carbon Infrastructure Task Force.