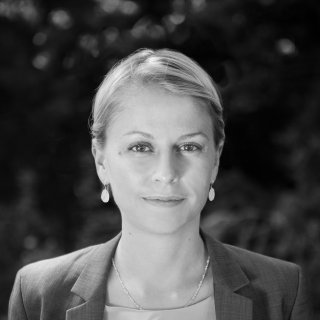 Simone Dettling
Expert, Green Finance
German International Cooperation (GIZ)
Simone manages the German Government's Emerging Markets Dialogue on Green Finance, under which she and her team work with financial institutions from G20 Emerging Markets and Europe to integrate environmental costs into financial decision making.
As expert on green finance at the German International Cooperation (GIZ), she furthermore advises projects in emerging economies worldwide on renewable energy and energy efficiency financing, incorporation of natural capital considerations in financial decision making, as well as innovative approaches for green economic development.
Simone holds an MA in International Economics from the Johns Hopkins School of Advanced International Studies in Washington, D.C. and during her career has lived and worked in various developing countries, such as Bangladesh, Lebanon and Malawi.