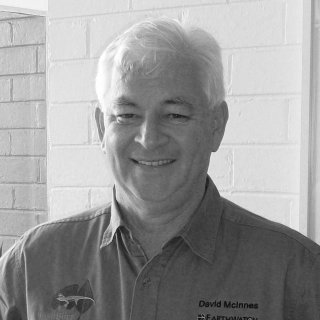 Professor David McInnes
CEO
Earthwatch Institute (Australia)

David is CEO of Earthwatch Institute (Australia), an affiliate of the global Earthwatch Institute which has, for over 40 years supported world-class research based on a citizen science model, building bridges between science and people by providing transformational educational opportunities to promote the understanding and action necessary for a sustainable environment. He is also a Professorial Fellow at Monash University, Melbourne in the Monash Sustainability Institute.

David brings practical experience with a passionate belief in the need to address sustainability priorities for our planet. His experience spans education, finance, business, research and sustainable business practices in the Asia Pacific region.
His achievements have been recognised as leading industry practice by contemporaries, industry associations, the press and the Australian Federal Minister for the Environment.

David is a holder of the Australian Public Service Medal awarded for services to industry and is a Fellow of the Australian College of Educators.