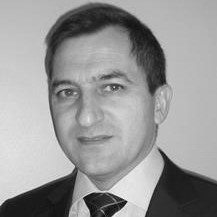 Philippe Puydarrieux
Lead Natural Resource Economist
IUCN

Philippe Puydarrieux is a conservation economist and policy advisor with an expertise on a range of topics including natural capital methodology and accounting, conservation finance and industrial policy. He works currently for the International Union for Conservation of Nature (IUCN) where he holds the position of Lead Natural Resource Economist.
Prior joining IUCN, Philippe was head of the global public goods unit in the department in charge of economics at the French Ministry of Environment. In addition to leading the French Assessment of Ecosystems and Ecosystem Services (EFESE), he worked closely on green economy and climate change issues, including innovative finance, links between trade and environment and international governance of natural resources.
Previously, he has held various positions in the French public sector, including with the National Research Institute of Science and Technology for Environment and Agriculture (IRSTEA) and the National Forest Office and worked also for several private companies.