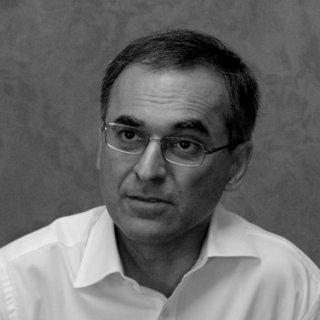 Pavan Sukhdev
Founder-CEO
GIST Advisory
Pavan Sukhdev is Founder-CEO of GIST Advisory, a consulting collaborative that evaluates performance – including externalities - for governments & businesses. Pavan was awarded Yale University's McCluskey Fellowship in 2011, and wrote his book "Corporation 2020" while teaching at Yale in 2011-12. Based on his book, his campaign "Corporation 2020" (launched at Rio+20) envisions the corporation of the future- one with positive rather than negative externalities- and presents action plans for four rapid reforms to transform today's business for tomorrow's world.
From 2008-2011, Pavan worked as Study Leader for the G8+5 commissioned project "TEEB" (The Economics of Ecosystems and Biodiversity), a global study of the economic benefits of ecosystems and the social and economic consequences of their loss and degradation. Concurrently, he also led UNEP's 'Green Economy Initiative' and was lead author of the UNEP report "Towards a Green Economy" . A career banker, Pavan had delivered TEEB's Interim Report (2008) whilst still working full time as a Managing Director at Deutsche Bank, where his last assignment was to set up a leading front-office offshoring operation for their Global Markets division.
"Environmental Finance" selected Pavan as their "Personality of the Year" for 2010. The Institute of Ecology and Environmental Management (IEEM), UK, awarded Pavan their 2011 Medal. In 2012, UNEP appointed Pavan their "Goodwill Ambassador" for his continuing work on promoting TEEB and Green Economy. Pavan was one of two joint winners of the 2013 "Gothenburg Award for Sustainable Development", for his work on bringing policy recognition for valuing nature's services. And recently in 2015, Pavan was awarded KfW Foundation's Bernhard Grzimek Award for Biodiversity.