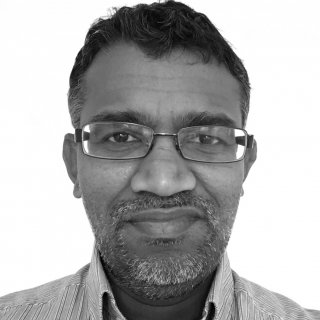 Navin Peiris
Senior Director Model Development
Risk Management Solutions
Navin leads the vulnerability development team in the London office, responsible for the development climate vulnerability models as part of commercial natural catastrophe models covering Europe and Asia-Pacific including Australia and New Zealand. He is the subject matter expert across numerous models including RMS European Windstorm Model, UK, Germany and Belgium Flood models, multi-peril North America Winter Storm model, multi-peril typhoon models in Asia, cyclone and hail models in Australia and tsunami model for New Zealand.

He is a civil engineer and a vulnerability expert in wind, flood, drought, surge, tsunami and earthquake hazards with over 11 years of modelling experience. He has extensive experience conducting damage reconnaissance for wind, flood, tsunami and earthquakes across many countries, including assessment of critical infrastructure. As part of his work he is frequently involved in interactions with insurers, reinsurers and brokers in advising on catastrophe model evaluation and portfolio loss modelling as part of underwriting and reinsurance placement. He has publications in many disciplines in journals, special publications and conferences related to engineering, natural hazards and loss modelling.

Prior to joining RMS, he worked as a geotechnical and seismic engineer with over 9 years of consulting experience with Arup consulting engineers in London and Hong Kong. His work experience spans many business areas including transportation, offshore, industrial and building engineering working for a variety of clients in many countries.

He has received his MA (First Class) in Engineering and PhD in seismic engineering from University of Cambridge and he is a Chartered Engineer with the Institution of Civil Engineers, London and a Member of the American Society of Civil Engineers. He is also a certified catastrophe risk analyst.