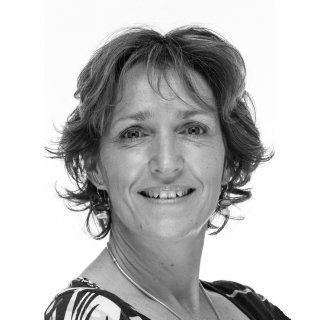 Monique van den Dungen
Advisor - Government and Environment Affairs
Groningen Seaports.
Monique van den Dungen (1963) holds the position of Advisor of Government and Environment Affairs at Groningen Seaports.
She is a developer, a connector and a collaborator. Her current position centres on vision and strategy in the spatial and environmental aspects of ports and industry in relation to their setting. She was the project leader of the Portvision 2030 Economic Growth = Green and the Green Agenda, in which sustainable actions will be programmed to reach the goals. During her career she has gained broad experience in complex project and process management and senior consultancy. Her focus and specialty is to bridge difficult dilemmas and conflicting interests and together creating the best actions to take and to do to gain economy and biodiversity. This leads towards innovation and support of the stakeholders.
She previously gained consultancy and management experience at the Province of Groningen as the project management for the issuing of permits for complex projects; as team leader for Nature and Landscape policy; and as a senior policy advisor (2000 – 2009). In the latter years she was the project manager of a new team for complex permit applications under the Nature Conservation Act (natura2000). In this role she was also the coordinator for the Ecology and Economic in Balance project, which was aimed at the 'hand-in-hand' development of industry and nature on the fringe of the natura2000 area the Wadden Sea.
Prior to that (1986 - 2000) she operated for many years both at home and abroad (West Africa) in the area of nature conservation and development for consultancies and development and lobby organisations. In the latter years as project manager of the Green Coalition (1998- 2000): a project organisation set up by nature and environment federations and agriculture and horticulture organisations for the lobbying and financing of green project initiatives. In this role she coordinated the harmonisation of agriculture and nature and the development of projects.