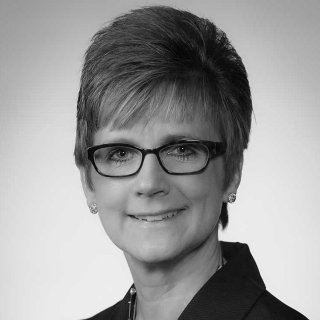 Mary Draves
Global Director of Environmental Remediation and Restoration
DOW Chemical Company
Mary Draves currently acts as the Global Director of Environmental Remediation and Restoration for The Dow Chemical Company and as implementation leader for the Company's ambitious 'Valuing Nature' sustainability goal, which aims to identify $1 billion worth of value to Dow from projects that enhance nature.
Mary is responsible for managing Dow's remediation organisation and the implementation of Dow's global remediation strategy in a safe, cost efficient manner consistent with Dow's commitment to sustainability. In addition, Draves has direct responsibility for the engagement with regulatory agencies and stakeholders on matters related to the Michigan Operations historical dioxin issue. In her role as leader of the goal to Value Nature, she heads a small team focused on creating the processes and employee engagement necessary to integrate nature into corporate decision-making. Prior to assuming this role Draves acted as the External Engagement Leader for the Global Remediation and Restoration Team.
Mary has spent the majority of her 25-year career at Dow at the Midland Michigan Operations Manufacturing site where she has served as a Manufacturing Leader, a Division Maintenance Leader and the site's Reliability Services Leader. Draves began her career at Dow in the Toxicology and Environmental Health Research Lab where her work supported product registration in the US and Europe. Capitalising on her work in research, Draves also spent time in the Environmental, Health and Safety Group providing support for the Midland Michigan Operations site as a Project Leader for site-wide environmental requirements. She has also served as issues management expertise for multiple products in the Dow portfolio both in the US and Europe.
Draves holds both a Bachelor's of Science in Biology and Masters of Science in Technological Processes from Saginaw Valley State University in Michigan. She currently is a member of the board for the North Midland Family Center, serves as a trustee on the Michigan 4H Foundation State Board and participates in numerous other community projects in the Great Lakes Bay Region. Mary and her husband Todd own and operate two businesses, both located in Midland.