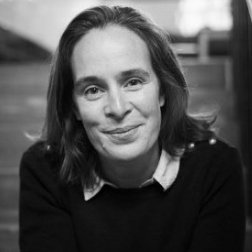 Marie Morice
Director
Natural Capital Finance Alliance
Marie is the Director of the Natural Capital Finance Alliance (NCFA) and is responsible for its overall strategy and global implementation. The NCFA provides a forum for financial institutions to work together and develop standardized methodologies to quantify natural capital externalities and integrate environmental risk in credit risk analysis.

A Senior Director of Sustainability Strategy, Marie brings 15 years' experience leading on global environmental and social issues and agenda-setting advocacy efforts across the private, public and non-for-profit sectors. Over the past 4 years, Marie worked at Barclays as Head of Global Sustainability Strategy for the CEO's office, where she developed Barclays's global 2020 sustainability plan and worked closely with the business to create new commercial opportunities.

Prior to Barclays, Marie worked in senior sustainability roles at Accenture, CSR Asia, the UK's Department for Transport and WWF (World Wide Fund for Nature), on issues such as sustainable cities, climate change and supply chains, managing global teams and multi-stakeholder programmes across multiple geographies, including Africa, Asia, Europe and the US.

Marie lived in Singapore and worked across South-East Asia for three years. She is now based in London, where she lives with her family.