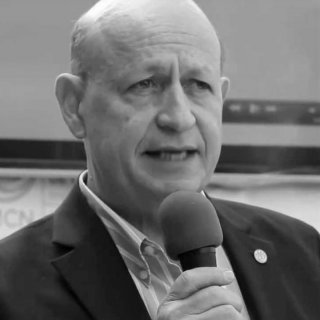 Lorenzo Rosenzweig
General Director
Mexican Fund for the Conservation of Nature
Lorenzo J. de Rosenzweig Pasquel has more than 30 years of experience in the environmental area and is General Director of the Mexican Fund for the Conservation of Nature (FMCN), Mexico's national environmental fund, since 1994.
He has participated as a co-author and contributed to more than 30 books and technical publications on environmental matters.
He participated in the design and start-up of New Ventures México, AC and the Fund for Communication and Environmental Education, A.C. and other regional funds such as the Northwest Fund (FONNOR) and the Gulf of Mexico Fund (FGM).
Among its main achievements is the equity capitalization of FMCN with over 110 million USD, the mobilization of 75 million USD of direct application resources and the capitalization of the SAM Fund with 19 million USD.
He is a member of the National Council for Natural Protected Areas of Mexico, the Directing Council of the Fund for Communication and Environmental Education AC, the Mexican Institute for Competitiveness AC, the United Kingdom's International Institute for Environment and Development (IIED) and other organizations national and international issues related to conservation, communication and institutional development. He is a founding partner of the National Geographic Exploration and Conservation Fund and Lindblad Expeditions and the Mesoamerican Reef Fund Facility (SAM Fund), which he has been chairing since its founding in 2004.