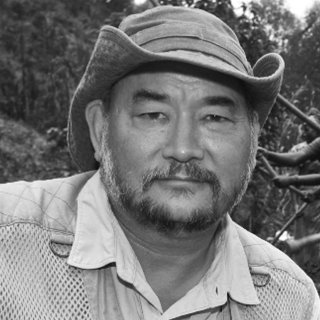 John Liu
Filmmaker and environmentalist

John D. Liu, as an international television producer and cameraman with CBS News, RAI and ZDF covered geo-political events including the rise of China from poverty and isolation and the collapse of the Soviet Union.
In the middle of the 1990's John founded the Environmental Education Media Project (EEMP) to help educate the public about environmental and ecological issues first in China and then worldwide. John has filmed, written, produced, directed and presented many films that have been seen worldwide on many ecosystems.
Following his initial work documenting China's Loess Plateau Mr. Liu received visiting research fellowships to continue researching from a number of organizations. From 2003 – 2006 Mr. Liu was a visiting Fellow in the Faculty of Applied Sciences and the Faculty of the Built Environment at the University of the West of England (UWE), in 2006 he was named the Rothamsted International Fellow for the Communication of Science at the Rothamsted Research Institute of the UK, From 2008 to 2012 Mr. Liu pursued graduate studies at Reading University, In 2009 Mr. Liu was an Assistant Research Professor at George Mason University, from 2010 – 2013 he was a Senior Research Fellow with the International Union for the Conservation of Nature (IUCN) and in 2013-2014, Mr. Liu was a visiting fellow at the Critical Zone Hydrology Group, Vrije University Amsterdam.
Mr Liu currently is Director of the Environmental Education Media Project (EEMP), Ecosystem Ambassador for the COMMONLAND FOUNDATION and a visiting research fellow at the Netherlands Institute of Ecology of the Royal Netherlands Academy of Arts and Sciences (NIOO/KNAW).
John's published works are mostly available at: https://knaw.academia.edu/JohnDLiu