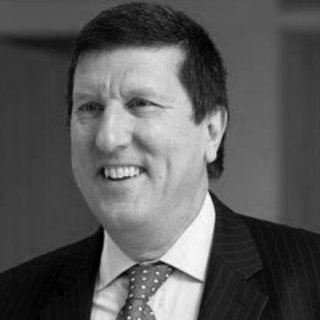 John Lelliott
Finance Director
Crown Estate
John has been with The Crown Estate for over 20 years.
During this time, John's achievements include implementing a business change and efficiency project that involved refreshing the business model and introducing a new organisational structure together with driving business synergies, operational efficiencies, cost savings and continuously driving new developments in financial and management reporting.
John also has responsibility for championing The Crown Estate's move towards integrated reporting which, for the first time, was reflected in the annual report and accounts in 2013 which earned them the coveted PwC Building Public Trust Award for 'Recognition in the Public Sector for Excellence in Reporting'; The Crown Estate last won this award in 2009. For two consecutive years (2009 and 2010) The Crown Estate won the 'sustainability reporting in the public sector' category, which was also sponsored by PwC. Additionally, in 2011, The Crown Estate won the Investor Relations award for 'best annual report in the unlisted sector'.
John is a member of the Prince's Accounting for Sustainability Project Chief Financial Officer Leadership Network, the International Integrated Reporting Council's Integrated Reporting Pilot Programme and the ACCA Global Sustainability Forum. John is a Trustee and Vice-Chair of Asthma UK.