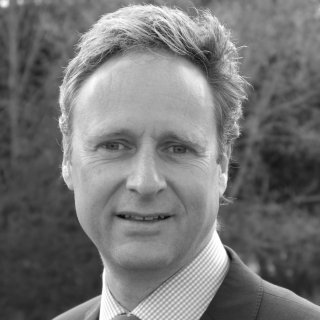 James Spurgeon
Director
Sustain Value
James is an environmental economist with 25 years experience as a consultant undertaking natural capital assessments and valuations for clients around the world. In 2011 he established Sustain Value, a network based consultancy providing expert support to businesses and financial institutions on valuing natural capital and social capital issues.
James is currently on the Advisory Panel of the Natural Capital Coalition and until recently led the EU Business and Biodiversity Platform workstream on Natural Capital Accounting for Business. He has undertaken over 250 natural capital valuation studies, including for many business sectors as well as banks, insurance firms and governments. In particular he develops bespoke spreadsheet decision-support tools for companies to use. Amongst others, this has included the ESE-ROVA tool for Antofagasta PLC, which assesses environmental, social and economic risks, opportunities and values (e.g. to evaluate Net Positive impacts), and is available to any company. He has recently been working on a number of corporate water valuation tools, and numerous previous projects have involved valuing natural capital in cities.
He was a lead author and a lead technical advisor for the Natural Capital Protocol, and was involved in two deep dive pilot studies to inform it. He has also been the lead author of numerous other business guides on natural and social capital, and water valuation, for WBCSD, IPIECA and the Prince of Wales' Accounting for Sustainability (A4S).
Prior to Sustain Value James led and grew environmental economics teams at ERM, Jacobs and Posford Duvivier, having started his career at KPMG. He holds a BSc in Zoology, an MSc in coastal management (specializing in coral valuation), an MBA (specializing in corporate sustainability and environmental markets), and various financial and management accounting qualifications (ACA and CIMA).