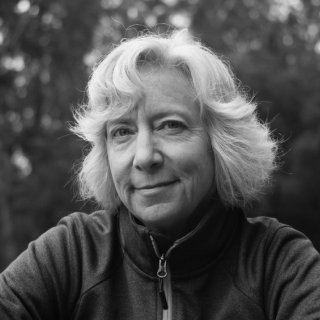 Gretchen Daily
Bing Professor of Environmental Science
Stanford University
Co-Founder and Faculty Director
Natural Capital Project
Gretchen Daily is Bing Professor of Environmental Science at Stanford University, where she also serves as Senior Fellow in the Stanford Woods Institute; Director of the Center for Conservation Biology; and co-founder and faculty director of the Natural Capital Project.
An ecologist by training, Daily's research spans a range of topics that involve harmonizing people and nature: biodiversity dynamics and conservation, land use and agriculture, and livelihoods; the production and value of ecosystem support for human health, prosperity and overall well-being; and policy and finance innovation for integrating conservation and human development.
Her coauthored books include The Stork and the Plow: The Equity Solution to the Human Dilemma (1995), Nature's Services: Societal Dependence on Natural Ecosystems (1997), The New Economy of Nature: The Quest to Make Conservation Profitable (2002), The Power of Trees (2012), One Tree (forthcoming in 2018) and, together with other co-founders of the Natural Capital Project, Natural Capital: Theory and Practice of Mapping Ecosystem Services (2011).
Daily serves on the boards of The Nature Conservancy and the California Academy of Sciences.
She is a fellow of the US National Academy of Sciences, the American Academy of Arts and Sciences, and the American Philosophical Society. She has won numerous international honors for her work and will receive the Blue Planet Prize in October 2017.