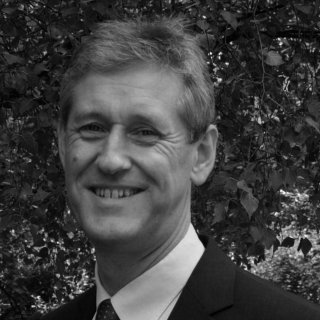 Duncan Pollard
AVP Stakeholders Engagement in Sustainability
Nestlé
Duncan's work is to support Nestlé's operations in developing solutions to improve the company's sustainability performance and approaches to create shared value, in particular in the areas of responsible sourcing of commodities and on rural development. In the last few years he has been working with the Nescafé Plan and the Cocoa Plan to support the way these major programmes help make rural areas attractive places to live work and invest in.
An important aspect of the role is to develop and enhance relations and collaboration with a variety of environmental and social non-governmental organisations and other outside stakeholders.
Working with the businesses he also provides advice and support on a range of sustainability issues including water stewardship, deforestation, natural capital and new ways of measuring societal value creation.
Before joining Nestlé, Duncan's career has seen him move from the corporate sector, to the non-profit sector and back again. With a degree in forestry he worked for a variety of forest companies and spent 9 years with Shell firstly in their London head office, and then in Chile and Uruguay. He spent almost 10 years with WWF International heading their Forest Programme in Europe, then as Director of the Global Forest Programme and finally as the Director responsible for WWF's global thematic work on energy, water, forests, species, oceans and policy. In 2010 he joined Nestlé as independent advisor and became a permanent employee in 2013.