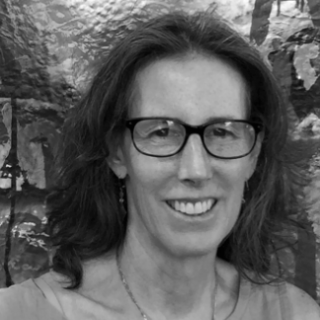 Dr. Marguerite Madden
Lead Science Advisor
NASA DEVELOP National Program Georgia Node
Dr. Marguerite Madden is the Lead Science Advisor for the NASA DEVELOP National Program Georgia Node at the University of Georgia (UGA). DEVELOP is part of NASA's Applied Sciences Program and addresses environmental and public policy issues through interdisciplinary projects that bridge NASA Earth observations and societal challenges.
She is a Professor in the UGA Department of Geography and Director of the Center for Geospatial Research (CGR) where faculty, staff and students have collaborated on research projects using remote sensing and geographic information systems (GIS) since the mid-1980s. Pooling domain knowledge in areas such as ecology, geography, psychology and physics, in combination with expertise in GIS, remote sensing, photogrammetry, modeling, geovisualization and field surveys (especially the exciting use of unmanned aerial systems or UAS), CGR researchers develop and apply geospatial approaches to interdisciplinary research, education and service. One of the strengths of CGR is the ablity to generate original geospatial data (e.g., detailed vegetation databases of vegetation in National Park units, animal tracks and behavior and 3D point clouds from UAS video), and integrate these data into GIS databases for analysis and modeling of human-environment interactions over broad scales.
A Fellow and Past President of the American Society for Photogrammetry and Remote Sensing (ASPRS) and Editor of the ASPRS Manual of GIS (2009), she was the International Society for Photogrammetry and Remote Sensing (ISPRS) Technical Commission President for Commision IV, "Digital Mapping and Geodatabases" (2008-2012) and the ISPRS Council Second Vice President (2012-2016). She holds a Master of Arts degree in Biology from the State University of New York and Ph.D. in Ecology from the University of Georgia.