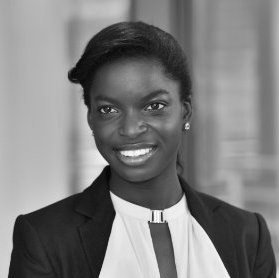 Dara Latinwo
Ambassador
One Young World
Dara Latinwo is a One Young World (OYW) ambassador who attended her first OYW summit in Bogotá, Colombia during 2017.
When not attending thought-provoking conferences, she works as an Organisation Transformation Consultant at Deloitte, with a particular focus on Digital Transformation, Learning Strategy and Leadership Development. She is also an incoming member of the Institute of Chartered Accountants in England and Wales (ICAEW), having exam-qualified in August 2017.
She is passionate about rethinking and redesigning the paradigm within which businesses operate, such that companies of all sizes view and accept their societal role and responsibilities in a radically different way to how they do today.
Read about her 2017 One Young World experience here.