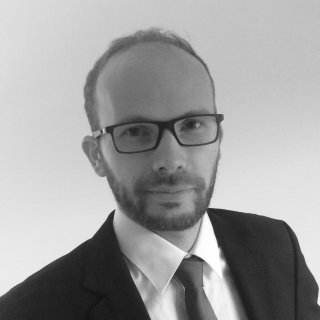 Aurélien Guingand
Project Manager
Caisse des Dépôts Group
Aurélien is a project manager and environmental economics expert at CDC Biodiversity, a subsidiary of the Caisse des Dépôts (CDC) Group, a public long-term investor in France placed under the supervision of the Parliament with a balanced sheet of € 167 bn.
Within CDC Biodiversity's Research and Innovation Department, he has been working on multiple projects and research topics including innovative financial mechanisms for biodiversity conservation (biodiversity offsets, payments for environmental services…), ecosystem services valuation, natural capital impacts and dependencies for business and the financial sector, socio-economic and environmental assessments, and climate change mitigation/adaptation.
He is currently leading the development of a biodiversity footprint methodology, the Global Biodiversity Score, which can be applied to both businesses and financial institutions to evaluate their impacts on ecosystems.
Aurélien has lived in a range of countries/regions including France, Switzerland, USA, Guadeloupe and Jamaica and, previous to that position, worked across the private, public and not-for-profit sectors in organizations including the French Agency for Biodiversity and the French Development Agency.