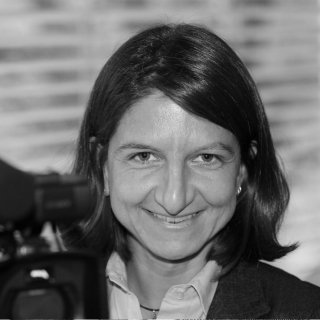 Alicia Montoya
Vice President, New & Social Media
Swiss Re
Alicia Montoya is a multicultural communications professional heading Swiss Re's efforts in new media & social media. She is a global citizen, avid traveler and economist / anthropologist.
Alicia started her career as a financial journalist at Bloomberg. Her love for technology and innovation led her to head web and audiovisual efforts at the European Commission's DG Enterprise & Industry. It was at the EU that she developed a passion for sustainability, which has stayed with her since and shaped her subsequent roles, first heading Communications for a Swiss high-tech company, then heading Alstom's Clean Power strategy campaigning efforts. In 2012, Alicia joined Swiss Re and launched the Open Minds dialogue platform to help experts work together to find solutions to the world's biggest risks, from climate change and natural catastrophes to sustainable energy, food security and funding longer lives.
Alicia believes we are the world's problems but also the world's solutions. Personal responsibility and the courage to act is all we need.