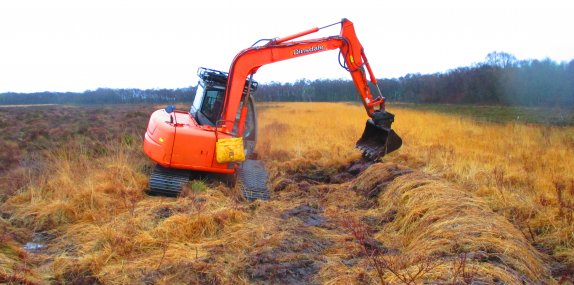 News & Blog
|
News
Posted 04.09.15
Last month Scotland's first National Peatland Plan was published, highlighting how important these vital habitats are for Scotland's future.
The plan recognises that peatlands provide multiple benefits to society including biodiversity, good water quality and carbon storage. It also recognises that Scotland is one of the richest countries in Europe for peatland with these exceptionally important ecosystems and landscapes making up a key part of our natural capital.
Sadly, at least 80% of Scotland's peatlands have been damaged and the new National Peatland Plan provides a framework to restore their natural functions, enhance wildlife and protect those in good condition, helping support rural skills and employment in the process.
The plan sets out a vision that by 2020 Scotland is valuing its peatlands: protected areas should be in good condition, society is embracing peat-free gardening and public funding is supporting peatland management - complimented by private funding initiatives such as the Peatland Code.
To make this ambitious plan a reality, a step-change is required if Scotland is to restore 600,000 ha of peatland that has been identified as being restorable peatland in Scotland. However, early action is needed to be both cost-effective and protect those sites that are in good condition.
Achieving the plan depends on support from land managers, environmentalists, policy-makers and the private sector. Policy and funding mechanisms that reflect the true value of peatlands will be central to the process.
Jonny Hughes, Chief Executive of the Scottish Wildlife Trust and Chair of the IUCN UK Peatland Programme, said: "Scotland's National Peatland Plan is a vital to tackling the globally important issue of peatland conservation. We urgently need to convert peatlands from a liability to an asset. Healthy peatlands can lock up carbon, support wildlife, regulate water flow and improve water quality – but only if we make an investment to restore them.
"We must all play our part but clear leadership from the Scottish Government with the right policies and funding in place is essential if people are to be empowered to look after Scotland's peatlands and appreciate their true benefits to society."
You can find out more about the National Peatland Plan during Day One of the World Forum on Natural Capital. Book here to reserve your place at the world's leading natural capital event.