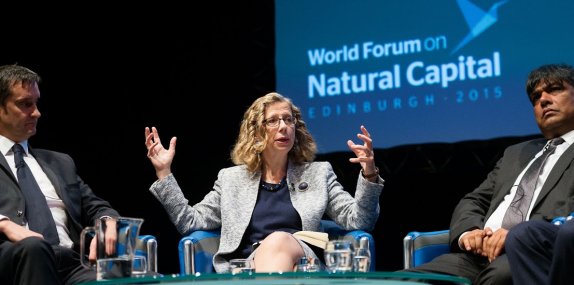 News & Blog
|
News
Posted 14.07.17 by
The World Forum on Natural Capital, the world's leading natural capital event, has today launched its bursary programme. The World Forum will see business leaders, government representatives and environmental experts from around the world gather in Edinburgh to engage in high-level discussions and examine how natural capital relates to long-term strategy and decision making.
In order to broaden the debate, the World Forum on Natural Capital is offering a limited number of bursaries to those delegates who wish to join the discussion, but are unable to fund their own attendance. Successful applicants will have access to all plenary sessions and networking events on both days, their choice of parallel sessions from our four streams, and are invited to attend the Conference Dinner on Day 1.
The theme of this year's World Forum will be: 'Better decisions for a better world', focusing on how integrating natural capital principles into decision-making can help secure better social, economic and environmental outcomes in a fast-changing world. Showcasing examples of best practice and innovation, sharing evidence and insights, and fostering collaboration between sectors – including within finance and the wider green economy – will be key elements of the event.
Deadline is Friday 28th July. For more information and to apply, please click here.