"We urgently need new solutions that will help us enhance, rather than deplete, our natural world. Valuing and conserving nature is at the very heart of IUCN's mission and that's why we're very proud to be one of the key partners for the World Forum on Natural Capital" - Inger Andersen, Director General, IUCN
The International Union for Conservation of Nature helps the world find pragmatic solutions to our most pressing environment and development challenges. As a partner of the 2015 World Forum, we invite you to join us to participate in these vital discussions. View Inger's full message of support for the 2015 World Forum on Natural Capital.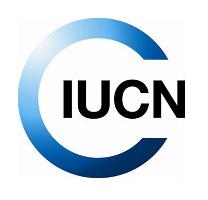 IUCN IN THE 2015 PROGRAMME:
Conference stream A: Understanding and managing risk.
Themes: This stream will explore the growing business risks associated with 'business as usual' with an emphasis on how risks can be turned into opportunities that trigger new journeys that benefit the economic bottom line, as well as benefiting people and nature. The full event programme can be found here

don't miss:

Session(s):​

Click here to view Inger's full profile

Session(s):​
Click here to view Gerard's full profile
discounts for IUCN members:
IUCN members attending the World Forum as delegates will be entitled to specially discounted delegate rates. To receive this discount please view the event details on the IUCN Members' Portal or email bookings@naturalcapitalforum.com